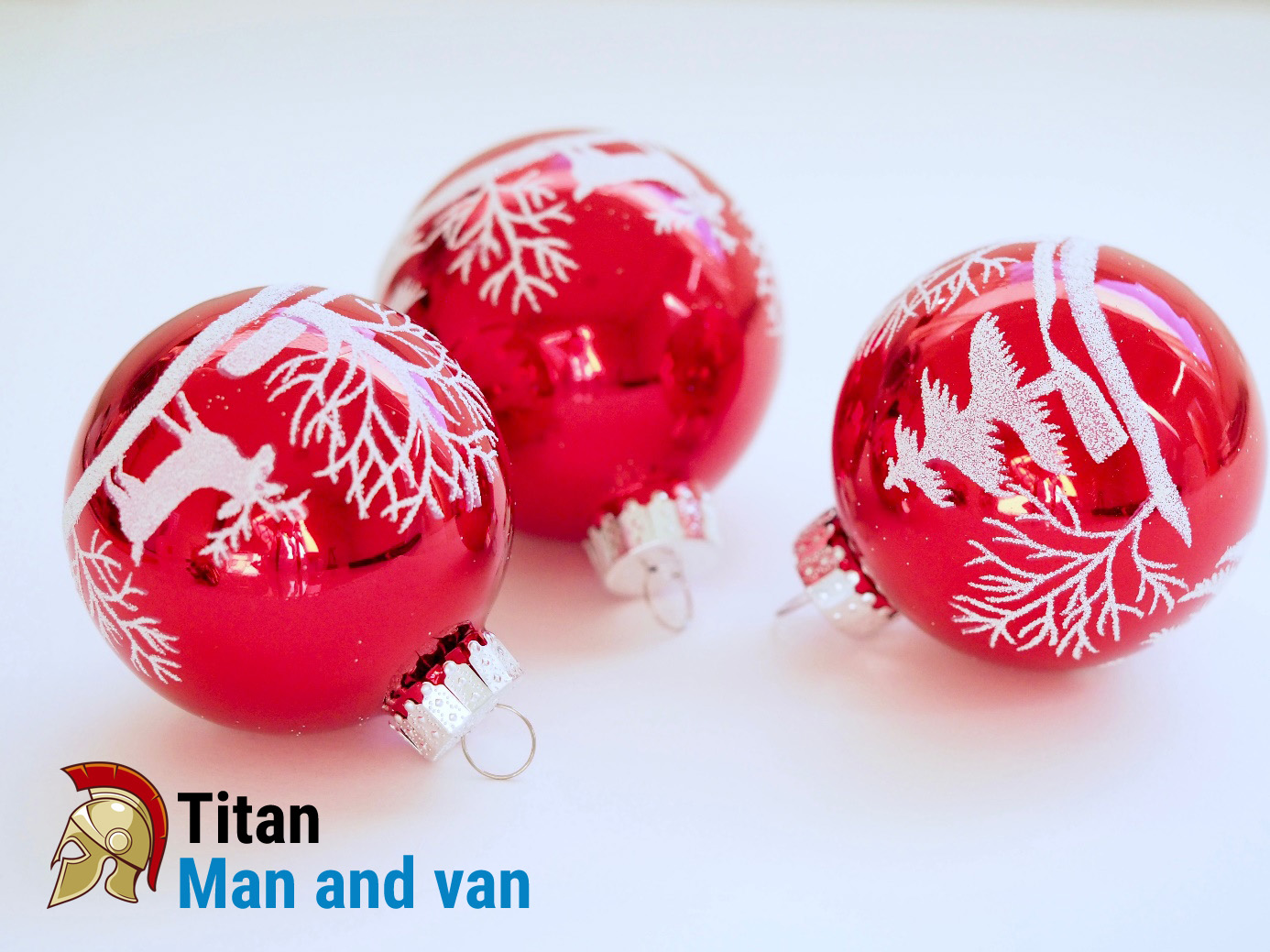 The winter holiday season is not a popular time of the year to move home. There are several big reasons for that. For instance, it is too cold, it is too stressful as you also have to prep for the holidays and it can also be too pricey because many moving companies charge more during the festive season. The worst bit – you need to be careful not to break your holiday decorations when you are moving. To successfully complete this mission, you will need to learn how to pack your Christmas ornaments and decorations like a true pro. For that, you will need to arm yourself with:
Quality boxes or crates
Storage and plastic bags
Egg cartons
Plenty of patience
Pack most fragile ornaments in egg cartons
Christmas tree ornaments can be incredibly delicate and fragile. If you would hate to see any of them broken, scratched or cracked use simple egg cartons to pack them. You can wrap every carton with some bubble wrap for extra protection.
Don't pack tangled items
Before you pack items such as garlands and holiday lights, check to see if they are tangled. If they are, you will need to untangle them because things will only get worse during the moving process. After that, pack each of these decorations in separate plastic bags. That will prevent them from getting tangled.
Use a sturdy box or a crate
An egg carton alone cannot provide your most fragile Christmas ornaments with proper protection during the whole course of your relocation. You will also need to stack everything either in cardboard boxes or in plastic crates. Crates are sturdier and are suitable for extremely delicate decorations but they are also more expensive to get compared to moving boxes. As for the latter, they come in all sizes and you can easily get them for free from a local store or from a friend or a neighbour. Nevertheless, if you prefer to use cardboard boxes, it is advisable to get ones that are waterproof. In that way, even if it is snowing or raining outside, your precious Xmas charms will enjoy a safe trip to your new home.
A time-saving packing hack you can use
If you have scheduled your moving day shortly before Christmas, chances are you are not planning to host the holiday dinner this year and you will instead celebrate at someone else's place. When that is the case, you can decorate your new home in a more modest manner – just a few ornaments here and there. Find a trusted storage service in London and send your bulkiest and most extravagant decorations to a storage facility. Even if you badly want to cover every room in garlands, wreaths and lights, you will need to first finish unpacking and that can take weeks.
Here's another idea – buy new Christmas decorations. You are about to move to a new home and it makes total sense if you spend some money on brand-new ornaments. After all, you are prepping to turn a new page and that often involves leaving some good old mementoes in the past.