Have you recently bought something that you cannot haul to your home or place of work because your vehicle is too small for the task? If you have, then know that we are man and van contractors who can lend you a hand and bring your newly acquired possessions to you via our store purchase deliveries in London.
We have an armada of fully fitted vehicles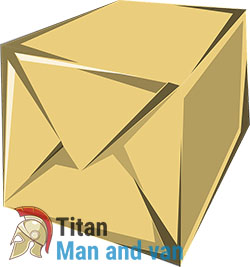 The fact that we specialise in relocation services means that we have access to a large fleet of fully fitted removal vehicles. With the aid of our Lorries and Lutons we can easily haul any quantity of items from point A to point B. Bear in mind that our vans and trucks are equipped with top notch navigational systems which means that we can easily find your address and meet you deadline as we will be able to avoid all jammed and closed roads. The cargo sections of our vehicles are fitted with safety belts and straps that keep everything in place and prevent accident bumps and drops during transit. Even more, if necessary we will cover your goods with furniture blankets and cushioned sheets in order to avoid unwanted scratches and dents.
The store from which you have purchased your new belongings doesn't concern us as we have the necessary agreements with all major and minor shops and supermarkets in the city. So, the only thing that you have to do is to contact us and tell us from where we must pick up the goods and where we must deliver them. Keep in mind that we maintain nationwide coverage which means that you don't have to live or work in London to benefit from our services.
We are fully insured
Don't worry about the safety of your possessions as we will take good care of them by packing them meticulously with high quality materials. We also covered our London store purchase deliveries with a full CMR insurance. This means that we will assume our responsibility in the case of an unwanted even. However, note that our accident ratio is 0%. We have managed to never an accident by always working diligently and double checking everything.
We operate mostly throughout London. The English capital is home to several internationally known landmarks such as:
Elizabeth Tower
Palace of Westminster
Historic Greenwich
Kew Gardens
Trafalgar Square
British Museum
Tower of London
The presence of so many well-known structures and sites has made London one of the world's most visited cities.