You can make sure that your upcoming residential or commercial removal goes smoothly by meticulously handling the packing stage of your move. However, if you lack the time, knowledge or supplies to perfectly wrap and secure your belongings, don't risk it and give us a call. We are seasoned man and van technicians and we provide packing services of world class quality.
Our packers will prepare your items in full accordance with the newest tendencies
We have a team of skilled and very qualified packers who any literally pack anything from large and oddly shaped items to small and fragile object. We try to keep our workers up to date with the newest and most efficient packing techniques. Please bear in mind that there aren't many companies that have such a policy and we believe that this simple fact speaks immensely about our professionalism, diligence and dedication.
We use green packing supplies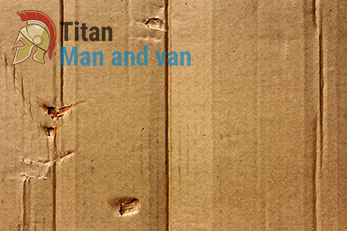 We have large assortment of different packing materials which we also sell and deliver to clients who wish to handle the packing of their belongings on their own. All the supplies that we use and sell have been tested by us and have been deemed to be dependable. We work only with recyclable and eco-friendly materials because we care about the environment and want to play our role in the fight for its preservation. In many ways it is because of our top notch packing supplies that we are able to pack delicate and expensive items such as:
Works of art
Musical instrument
Glassware and porcelain items
Vintage objects and furniture
Specialised office equipment and production machinery
Our packing fees are reasonable and fair to both parties. Unlike most contractors that do packing in London we don't work with a fixes pricelist. Instead we calculate our rates by taking into account the specifications of each project for which we are contacted. We also offer amazing discounts to all our clients that combine two or more of our services into a personalised bundle that best suits their needs.
You can learn more about our London packing services by giving us a call and asking our polite and friendly operators all the questions that are on your mind.
We are based in London, the largest city in the United Kingdom. The English capital is an important global transportation hub and is served by five airports including the world famous Heathrow Airport. It provides transportation services to an estimate of 75 million passengers per year which makes it one of the busiest airports on the planet.