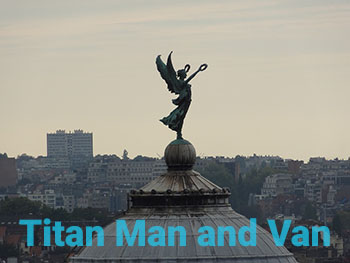 Belgium is one of the smallest countries on the European continent but is also one of the most beautiful. Its capital city, Brussels is also the capital of the European Union and home to the headquarters of NATO and other major international organisations. Today, Belgium isn't only one of the Europe's most visited states but also one of the favorite destinations for people who are looking to leave there countries and start a new life. Here are several facts which you will like to know before you relocate to Belgium.
Voting:
Belgium has one of the highest voter turnouts on the planet. It is like this because voting in Belgium isn't a question of personal choice but of obligation, as voting is mandatory by law. So, if you become a Belgium citizen and don't vote during an election, you should expect to get fined.
Citizenship:
Belgium is reputed to be one of the most welcoming countries in the world and this is easily proven by the fact that unlike other Western countries, Belgium tends to give citizenship to immigrants very easily. In fact, recent studies show that the country issues more citizenships per capita than any other state on Earth.
Education:
Numerous studies show that Belgium has one of the finest educational systems on the planet. The country is ranked at 19th place in the world by PISA (Programme for International Student Assessment). Belgium also has one of the highest compulsory educations in the world as all Belgians are obligated to attend school from the ages of 6 to 18. It also has the third highest ratio of people between the ages of 18 to 21 who enroll in post secondary educational facilities.
International presence: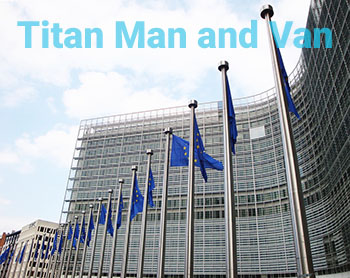 Brussels isn't the largest or the most populous European city and yet only New York has a bigger international presence than the Belgian capital. As of this moment, the city is home to over 120 international government organisations and an estimate of 1.400 non-governmental organisations. It is also one of the most multi-ethic and multi-cultural areas within the European Union and Europe as a whole.
Economy:
Belgium may be small but is the world's 13th biggest exporter of goods. It also has one of the most stable economies on the planet. The local economy is heavily-service oriented which offers an abundance of different careers opportunities to the local inhabitants. Aside of being the 13th largest exports, Belgium is also the 15th largest trading nation.
Divorce rate:
While Belgium has one of the highest living standards in the world, marriages aren't turning out so well in the country. Statistics show that Belgians have the third highest divorce ratio in Europe (Lithuania and Latvia ranking 1st and 2nd respectively).
Population:
As mentioned above Belgium has a multi-cultural and multi-ethnic population. It has an estimate of 11.3 million residents and a density rate of 363.6 people per square kilometre. This makes Belgium one of the most densely populated countries in Europe. Also most Belgians tend to live in cities and urban areas which have left some local rural regions more or less uninhabited.
Public services:
As you already know the country's economy is service oriented which explains why both major and minor cities offer a large number of diverse public services to their inhabitants. Even more, since Belgium is currently a preferred destination for foreigners who are looking to leave their countries there are a number of moving firms who provide top quality services. For example today there are several licensed man and van companies in London who organise and carry out property removals to Belgium and vice versa.
Antwerp:
Brussels isn't the one Belgian city that is known throughout the globe. Aside of being a beautiful city with a population of approximately 500.000 people, Antwerp is also the diamond capital of the world due to the fact that it has been heavily involved in the diamond industry since the 15th century. There are numerous records which clearly show that a vast majority of the planet's diamonds have at one point been located in the city.
Taxes:
Not everything in Belgium is perfect. The country is known for having one of the strictest and most demanding taxing systems in the world. Calculations show that some Belgians can be charged to give back 64% of their income in various forms of taxes.
Languages:
Belgium is divided into three main regions and every one of them has its own official language.
| | | |
| --- | --- | --- |
| Region | Language | % of language speakers |
| Flanders | Flemish (Dutch) | 59 % |
| Wallonia | French | 40 % |
| German | German | 1% |
Landmarks: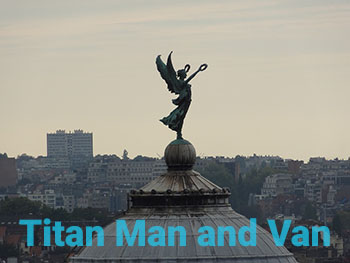 There are numerous landmarks and monuments which attract travelers from all corners of the world. For instance Belgium has the most castles per kilometre than any other state on the planet. Some of the country's more famous touristic sites are:
Belfy & Halle in Bruges
Basilica of the Holy Blood, Bruges
Cathedral of Saint Bavo in Ghent
Gravensteen in Ghent
Grand Place in Antwerp
Old Town in Mons
Peter's Church in Leuven
Old Town in Mechelen
Grand Place in Brussels
Royal Palace in Brussels
The Atomium in Brussels
The Flanders Battlefields
Meuse Valley
Waterloo
Semois Valley
Public Transportation:
Belgium has an excellent public transportation system which comprises of a top quality road network and a vast rail grid. In fact the country is home to one of the densest rail network on the planet. It is also the location of the world's longest tramway, the Belgian Coast Tram which spans for a distance of 68 kilometers. Last but not least, the country's highway system is so dense and so well illuminated that it lights Belgium more than any other country when looked from space. This effect is called the "Belgian Window" by astronauts.
Healthcare system:
Belgians are known to take advantage of a well-organised healthcare system which is financed via taxations and social security contributions. The average life expectancy in Belgium is approximately 80 years, which is above Europe's average.