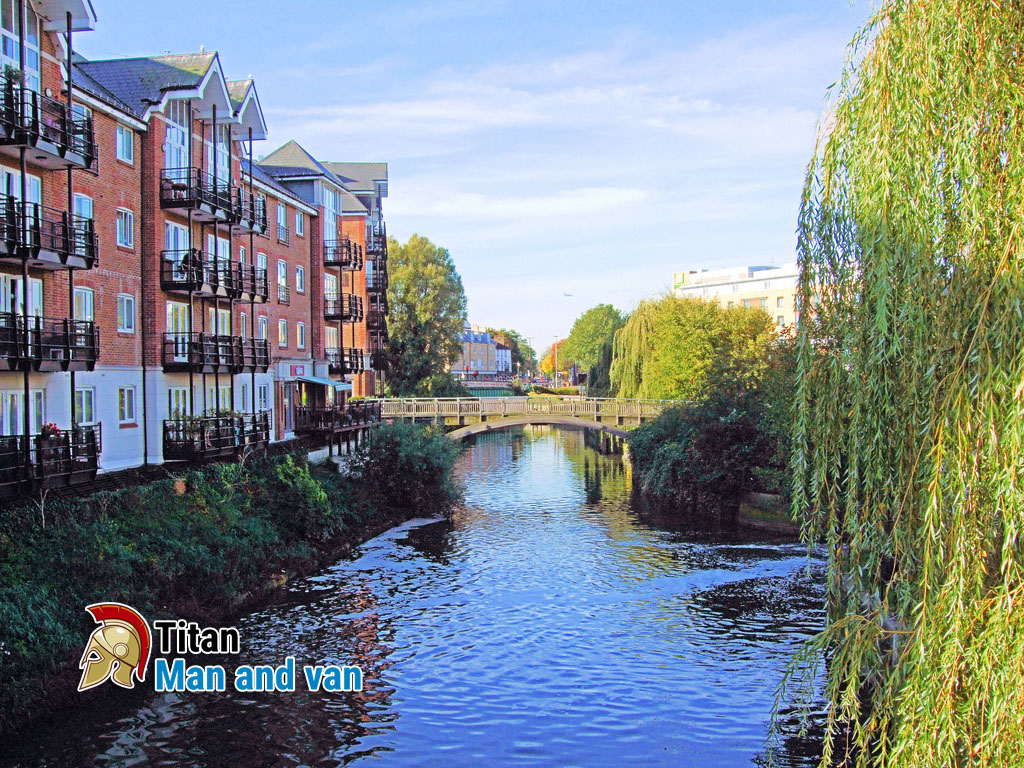 If you look at a map of Greater London you will notice that the London Borough of Brent is located to the northwest of the heart of the capital. What you may not know, especially if you find yourself in London for the first time, is that it is one of the city's boroughs to live in.
The simple, crude facts are that Brent is one of the 32 London Boroughs, and currently, it has a population count of 328,300 people living on a territory of 43.34 square kilometres. On top of that, Brent is very well-known for being one of the most culturally and ethnically diverse boroughs in the English capital, which logically leads to the fact that it is a colourful and interesting place to settle down at, or at least pay a visit to every once in a while.
If you would like to experience and get to know the London Borough of Brent well, then you have to check out just three of its top areas – Alperton, Brent Park and Harlesden. If you like those districts, you are guaranteed to love the rest of what this London Borough has to offer.
Pictured: Grand Union Canal
Alperton, the little Venice of North West London
Alperton, the first district that we would like to talk about, is located right on the Grand Union Canal. As it often happens to areas through which the Canal runs, this facility has become one of the district's most recognisable features. High-quality man and van services in Alperton HA0 are quite easy to come by, so in case that you find yourself in a situation in which you would like to relocate here, you will be able to easily find trusted professional help in HA0. Alperton is very well connected to all parts of London via a number of railway routes running to and from the following nearby stations:
Alperton (Piccadilly line);

Hanger Lane (Central line);

Stonebridge Park (Bakerloo line & Watford DC Line);

Wembley Central (Bakerloo line, London Overground's Watford DC Line, Southern & West Midlands Trains);

Wembley Park (Metropolitan line and Jubilee line);
Alperton is located near Wembley, home to the largest open-air sports venue in England, and host to the home football matches of the English National Team. But that is just one of the perks of living in in the HA0 area. We will let you discover the rest by yourself.
The true heart of the borough
If we are talking about a place that is truly iconic of Brent and the lifestyle it offers that would be Brent Park. There is no need to go into detail about the fact of the matter, which is that the most comfortable residential developments in big cities such as London are to be found around small, well-kept public parks. Well, this is the case here too. As a matter of fact, distinguished man and van firms in Brent Park NW10 are reporting that more and more people are becoming interested in this particular part of London. Also, it is fast developing into one of the most peaceful multi-cultural communities on the map of London at the present moment. Local guides will tell you that here you are going to find an IKEA store, a Tesco and a McDonalds, which, we must admit, is not very impressive. But located here is also the so-called Neasden Temple, the biggest Hindu temple outside India, which opened its doors in 1995.
Pictured: Brent Mosque and Islamic Centre
Top of the crop
The last area that we would like to talk about here is Harlesden NW10. It is the heart of the Afro-Caribbean community in Greater London. Its main focal point is the beautiful Jubilee clock, which was erected in the centre of the district in commemoration of Queen Victoria's Golden Jubilee. At the present moment, 17,162 people live here according to the latest census in and they all have access to efficient man and van services in Harlesden NW10. Harlesden has a very cosmopolitan and vibrant spirit and it is often preferred for a place of residence for notable people such as Jamaican reggae singer Dennis Brown, documentary filmmaker and broadcaster Louis Theroux and world-famous champion boxer (now retired) Audley Harrison, among quite many others.
Pictured: Neasden Temple