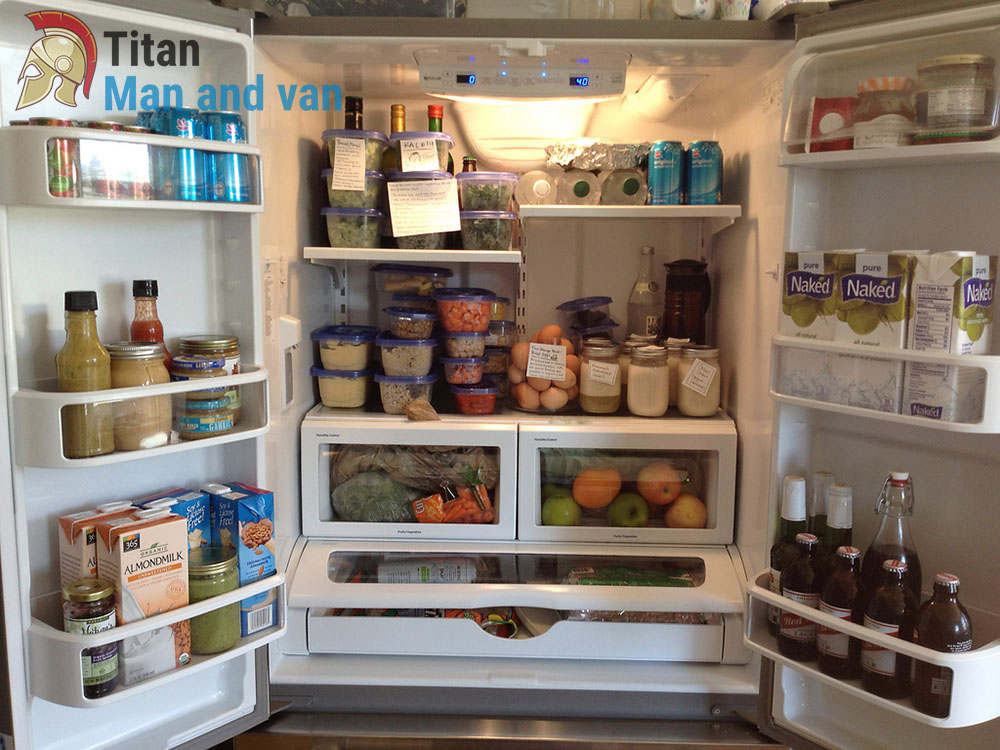 Moving a piano, packing fragile items, decluttering – these are some of the most unpleasant and difficult tasks that go hand in hand with many domestic removals. The thing is that these challenges are very obvious and most of us are likely to put them on top of their to-do pre-relocation planning list. One less obvious problem has to do with the food in your home. What are you going to do with it? The issue with moving food when moving home is that:
Removal businesses do not deal with food
It can greatly increase your moving expenses
Packing food is tricky
If you don't want to end up throwing away a large amount of food, you will need to find a solution in advance.
Make a list of all the food you have
Start by making an inventory list of the food you currently have in your house. Carefully go through everything in your freezer, fridge and pantry and write it all down on a piece of paper. That will give you a good idea of how many products you store in your home. Do that three or two weeks before the moving day.
Speak with your moving company
When looking to hire an insured domestic removal company, it is worth asking whether they are willing to transport at least a small part of the food you have in your home. In general, most such companies are not allowed to deal with food removal. However, some movers are ready to make an exception when it comes to spices or other dry foods.
Dig in
There is little point in moving food from one home to another, especially when you will have to transport it alone. That is why you will need to try and eat as much as of it as you can. Don't worry – that does not need to happen in a matter of a day. Start planning your meals half a month prior the moving date so that you have plenty of time to eat it all. Begin with the perishables and everything that you have already opened, like canned food, a bottle of wine and etc. If you think you will not be able to eat everything, give some of the food to friends and relatives or donate it to those in need. Another thing you should do is to reduce the amount of groceries you buy every day. Even if you spot a great deal in your local grocery shop, do not buy in bulks during the last couple of weeks in your old home.
Last few days before the big move
When planning your pre-relocation meals, try to eat or to get rid of the food in your home a day or two before the move. In that way, you will be able to pack the last items in your kitchen and maybe even to move the fridge in advance. Plus, you will not have to waste time preparing meals. And when you get hungry – simply eat out.