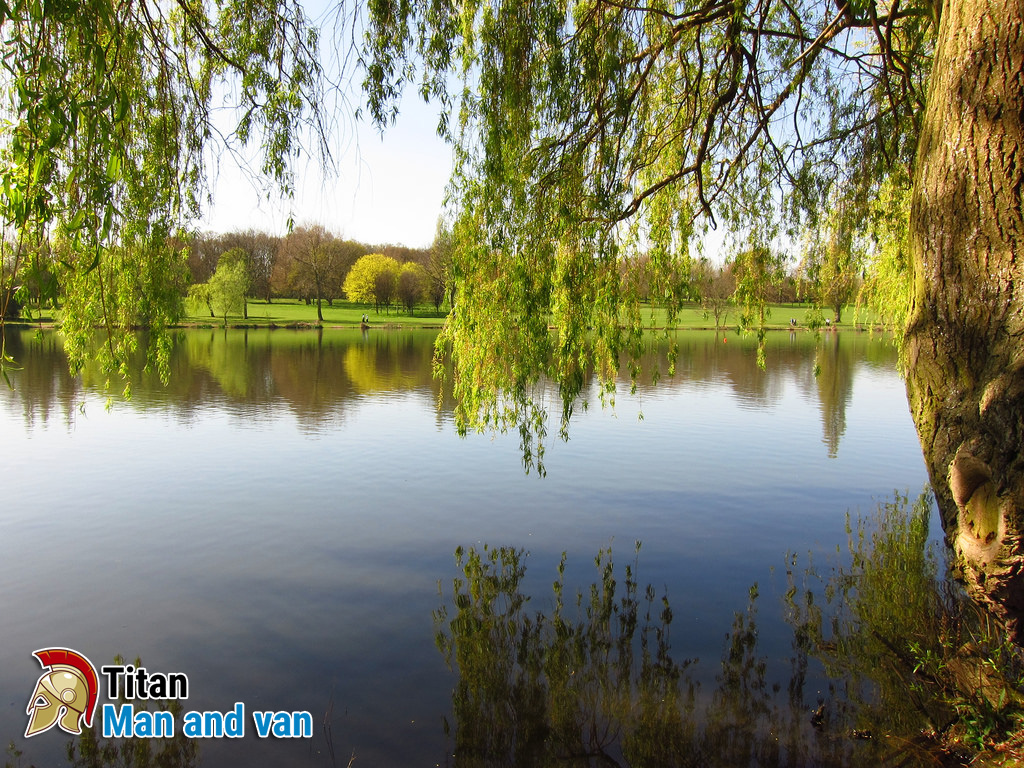 Situated about fourteen miles south-east from the centre of London, the London Borough of Bexley is one of the cheapest and safest boroughs in the whole of London. On top of this, it has over 100 parks and open spaces, which makes it one of the greenest boroughs in the capital. With thriving schools, modest nightlife and breath-taking urban-rural ambience, Bexley is one of the best places to live in the UK, ideal for first-time buyers and families with young children. If you are planning to move to Barnehurst, for example, you won't spend much time finding affordable man and van services in Barnehurst DA7 that will help you relocate. This comfortable commuter area is known for the Red Barn pub where pianist George Webb saved the jazz after the Second World War.
Enjoy the greenery in Bexley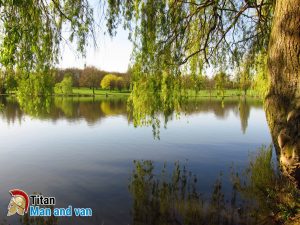 One of the key selling points for many of the families that settle in Bexley is a great number of green spaces and parks among the borough's streets and avenues. With over 100 green spaces, the London Borough of Bexley is one of the greenest boroughs. The largest park in the borough is the Foots Cray Meadows that borders with suburbs of Albany Park, Sidcup, Foots Cray, North Cray and Ruxleym, with the River Cray running through it. The second largest and perhaps the finest green open space in the borough with a lake, sports facilities and cycle routes is Danson Park in Welling (75 hectares). Other notable parks include Lesnes Abbey Woods and Hall Place Gardens.
Pictured: The Lake at Danson Park
London Borough of Bexley and culture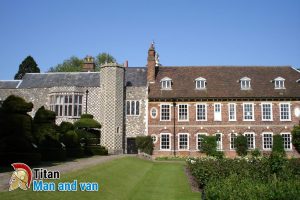 In comparison to neighbouring Greenwich, the London Borough of Bexley doesn't have an abundance of excellent cultural spots but it does have a few decent artistic places. One of them is the Hall Place, a Grade I listed building that dates back to 1540. Later, a second wing was built of red bricks, doubling the size of the house. House is open for visitors where they can see art exhibitions and museum displays in the three galleries inside the house. Visitors can also enjoy beautiful gardens around the structure. In additional to Hall Place, the borough also has two good theatres: the Edward Alderton Theatre and the Geoffrey Whitworth Theatre in Barnes Cray. Whether you are a visitor or a new resident, you will plenty to see and learn about the culture of this green borough. For those planning to move here, you can rely on unparalleled man and van services in Barnes Cray DA1 that will help you settle and ready to explore your new environment.
Pictured: The Hall Place, Bexley
Transport in Bexley
Perhaps one of the rare disadvantages of living in the London Borough of Bexley is its lack of underground Tube services. It also doesn't have any other London-based transport methods like Tramlink or London Overground. However, bus and rail services make up for this. There are three suburban railway lines crossing the Borough:
the North Kent Line – runs north
the Bexleyheath Line – runs through the centre of the borough and then finally
the Dartford Loop Line – runs the furthest south
Also, if you're travelling by car, main roads to use are the A2 road, the A20 (Sidcup By-Pass), the A206 (Woolwich and Dartford), the A207 (Watling Street), and the A2016 through Thamesmead.
Are you considering Belvedere DA17?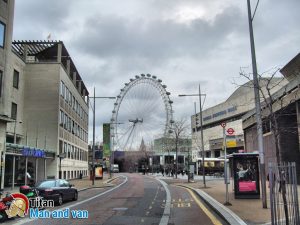 Situated within the county of North West Kent, Belvedere is a small suburb that offers everything investors and first-time buyers need. Investors will find affordable properties, much cheaper than properties in neighbouring Bexleyheath and Abbey Wood. The Belvedere Park development and excellent schools are perfect for families with children. This residential area offers a wide selection of affordable properties, from purpose built and conversion flats to bungalows and terraced, semi-detached and detached large Victorian houses. Everyone can find a suitable property in Nuxley Village or Lower Belvedere, for example, the most sought-after areas in DA17. If you are planning to move to this part of Bexley, a wide selection of risk-free man and van services in Belvedere DA17 will make entire removal process stress-free. Belvedere has a number of village-style shops, takeaway restaurants, dry cleaners, coffee shops and pubs, hair salons, sports clubs and other. Here all your basic living needs will be excellently served.
Pictured: Belvedere Road