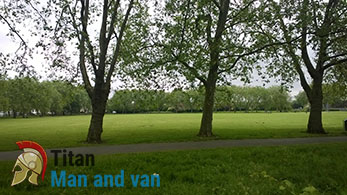 Nowadays we live in big cities with a lot of traffic jams, high buildings and we are always in a hurry. During our vacations some of us prefer to be at some quiet green place, where nobody is bothering us. A lot of countries have pollution issues due to the factories and the great number of vehicles. If our homeland is greener there will be great benefits such as:
Economical
Social
Health
Ecological
Imagine to have so many green areas in your city that you are able to take a break from work just outside the office. When your area is clean and green you could be more efficient and happier. The truth is that open spaces increase the property value, attract tourists and decrease the funds for air pollution mitigation. Introducing nature into urban environment is essential for refreshing contrast for our monochrome world.
Of course it is not always so easy to turn one already concreted city into a flourishing breathing area but there are small steps that could be made. First, enormous squares could be renovated so that instead of meaningless giant valleys they can be half reduced and surrounded by trees, lawns and why not small artificial ponds or fountains. Also during maintenance of tramlines, the pavement may be replaced by vegetation and this is another way of introducing the nature in our everyday life. Something that all of us should do is to keep these green areas for as long as possible. Moveable and hanging greens along with floating gardens are just small examples of how to renovate our cities. Municipalities have to create plans for greener living places because it's an investment in a sustainable future.
However there are some obstacles during all kind of renovations and they are related to waste disposal issues. Public garbage transportation is usually a job for a companies that take care of collecting and recycling different kind of waste. But concrete leftovers are not like our everyday junk and they need specialised works. There are other companies which take care of such scrap so it is very important professionals to be hired instead of leaving building refuse near or in urban bins.
However those who will do renovation task probably will be aware of that. But it is essential for all of us who do some repairs at home and don't know where to throw old toilets, baths and tiles. There are companies with man and van services which will transport your heavy garbage to an appropriate place. This step is really important in order for all waste recycling factories to keep working well. When you do the right thing with your refuse, it's a way of helping your green city to be cleaner and better for you and your loved ones. All kind of help is accepted during an urban improvement. If our cities are occupied with different species, the biodiversity will increase and the planet will be balanced. Green and open spaces shouldn't be a rare view, they need to part of our lifestyle.