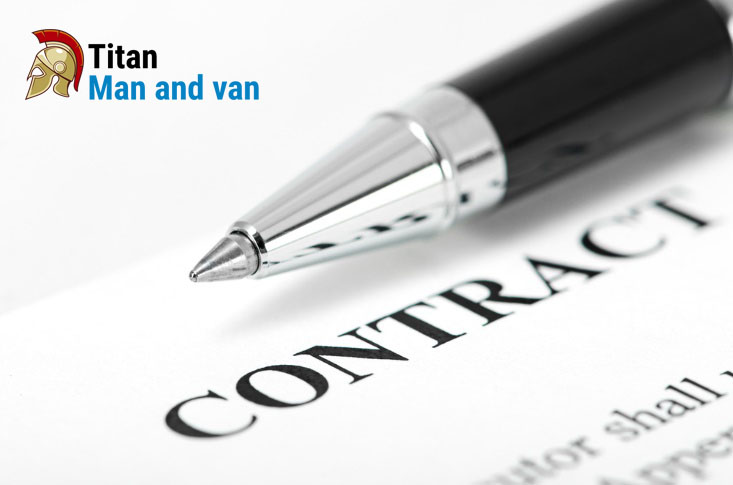 Greater London mainly because not all of them are properly licensed and insured. Others wrongfully use the name and branding of another well-established and properly registered companies to make quick and easy money. There are many examples of scams crafted by illegally operating teams of "movers" that end up being nothing more than:
Fraudsters
Burglars
Identity thieves
Tricksters
But even the most renowned and recognised moving companies out there that offer their customers the full spectrum of additional services, including extras such as low-cost skip hire in London, use a number of dirty tricks to get more money out of their clients' pockets. These tricks, however, cannot be classified or regarded as a scam because technically they are not illegal. To avoid them, customers need to rely on their own vigilance and common sense.
Over-the-phone quotes
If a company offers you a quote over the phone before they have seen your property or the type of items you want them to move, do not take it. Always ask the movers to come and carry out an on-site viewing to assess the scope of the job at hand, as well as the location and characteristics of both your new and old homes. Otherwise, they may easily bombard you with additional charges if they see that they need to use the stairs to get to your flat, for instance, or to get a special parking permit to park the moving van in front of your apartment building.
Blank contracts
It is needless to say why it is a mistake to put your signature on an empty piece of paper or on a contract that is incomplete. There are so many ways in which this can go wrong.
Putting "free" and "packing supplies" in the same sentence
Most big moving businesses that operate on the territory of London offer free delivery of packing supplies or cardboard boxes. When clients hear that, many of them are quick to assume that they will not have to pay a single penny for packing materials. The reality is quite different because the keyword here is "delivery." While customers will not be charged for the delivery of the boxes, they may be charged for the boxes themselves.
Standard insurance coverage is not always enough
If you have a lot of valuables, always opt for a full removals insurance. The standard coverage option does not cover special and expensive items. So, if something bad happens to them during your relocation, you will need to pay for the damages from your own money.
Saying they can move anything
No matter how versatile their fleet of vehicles is and how many experienced movers they employ, there is not a moving company in the country that can literally move anything. By law, there are several categories of items which movers are not allowed to handle and transport. Those, for example, include plants, hazardous items, pets and perishables. Be smart and do not fall for that dirty trick.