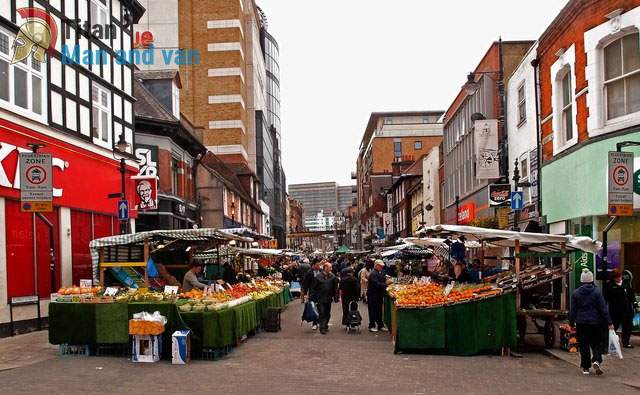 The Borough of Croydon is neither the biggest nor the most prestigious borough in London. Despite that, however, it has the highest population number in the capital of the United Kingdom. Upper Norwood and Norbury are the borough's northernmost districts and that means that they are also located closer to central London than all other neighbourhoods and towns in Croydon. And even they are situated about 8 miles from the city's historic centre – Charing Cross. But that does not seem to affect the popularity of Croydon. Quite the opposite – it seems to play a crucial role into the borough's up-and-coming fame.
Croydon's very strategic location
The London Borough of Croydon is not part of central London. Still, it has an incredibly strategic location. It acts like a rather convenient bridge between the English capital and Gatwick. In addition to that, the borough is very commuter-friendly. Even though most of its territory is sitting in South London which is generally poorly-serviced by the capital's underground transport systems, it still offers quick access to the city centre. This is due to the fact that Croydon is home to a number of big railway stations.
Golf courses and stunning parks
Something with which Croydon is particularly known for is the presence of world-class golf courses in many of its districts. Among them are:
Addington Palace Golf Club
Shirley Park Golf Club
Addington Court Golf Club
Purley Downs Golf Club
Lloyd Park Disc Golf Course
Croham Hurst
The Addington Golf Course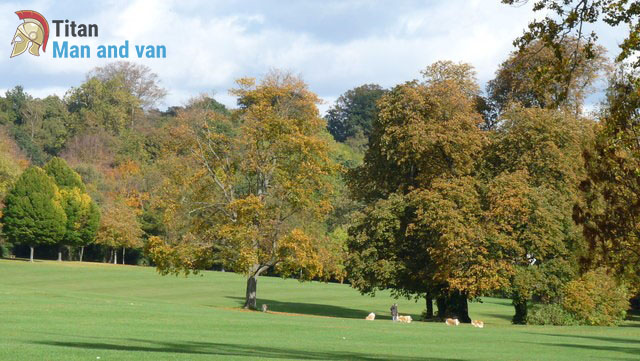 As you can see, many of these sports facilities are focused in one of the areas in the boroughs – Addington. There is a good reason for that. The neighbourhood used to be a rural and semi-rural place up until the first couple of decades of the 20th century. That was when it officially became part of London. However, even after that, Addington remained and continues to remain a predominantly village-like area with numerous old houses and impressive open spaces on its territory. The Addington Golf Course is among the finest golf courses not simply in Croydon and London but in England in general. It was established in the early years of the 1910s and it has preserved most of its original design.
So, if you are a fan of golfing yourself, moving to this part of the Borough of Croydon may be a dream come true for you. Just contact a qualified man with a van in Addington CR0 so that your relocation is handled by professionals with the right equipment and set of skills.
When it comes to parks and open green spaces, Forestdale is definitely among the leafiest areas in this London Borough. It is situated so close to Addington that it practically used to be in it a few decades ago. These days, Forestdale has a different look compared to its neighbour. Instead of old homes, the majority of properties in the area were constructed between the 1960s and the 1970s. An entire nature reserve is set in Forestdale so walks on this side of the London Borough of Croydon are always very fulfilling and relaxing. Moving to this neighbourhood can also be an incredibly smooth and stress-free experience thanks to the availability of top-notch moving van services in Forestdale CR0. Book the pros and tasks like moving, planning and packing will no longer be your problem.
Amazing amenities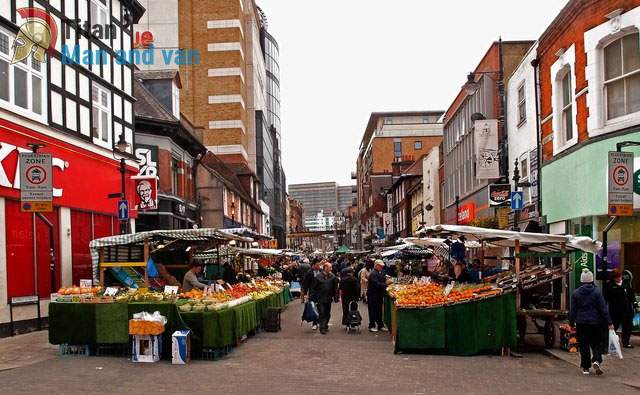 Apart from being a heaven for passionate golfers, a green escape from the city's noise and a commuters' favourite, the Borough of Croydon also ranks well when it comes to amenities. Regardless of the fact that it is sitting in Outer London, the borough makes a great shopping spot. Surrey Street Market or Corydon Market is a special shopping destination in Croydon with a history that goes back to the 13th century. Being one of the oldest (if not the oldest) street markets in England, the Croydon Market is open almost throughout the entire week.
The borough also has an abundance of sports and recreation centres and high-class restaurants. Some of the districts in Croydon have undergone an impressive regeneration in the recent years. Addiscombe is one of them. As a result, the district has welcomed new housing projects and a garden centre, attracting both home seekers and service providers like professional man and van solutions in Addiscombe CR0 that are available for domestic and commercial customers alike.